Veteran Member
Bold Member!
A nurse who pleaded guilty in the brutal death of her boyfriend's baby has been granted parole.

Deanna Stanley, the grandmother of 7-month-old Nicole Alegado spoke to 10News after attending a state parole board hearing Thursday and learning the woman who killed her granddaughter was granted parole.

Back in 2008, in order to avoid a trial, the baby's family supported a plea deal. "Emotionally we couldn't handle it," said Stanley.

Eileen Villamajor pleaded guilty to second-degree murder in the killing her boyfriend's daughter, saying she was frustrated by her cries. She was sentenced to 15 years to life.

"Eileen picked her up by the hair and threw her to the ground twice. Nicole remained crying. Eileen held her head in her hands until she heard it crack, at which time Nicole stopped crying," said Stanley.

Stanley sat through those unbearable details at Villamayor's parole hearing. She listened to Villamayor's petition, including her good behavior in prison and completion of classes to control her emotions. Stanley is still convinced Villamayor is dangerous.

"For someone to do something that something horrific with their hands ... I don't know if you can cure that in a class," said Stanley.

Stanely says Villamayor showed no remorse during the hearing but revealed something new about the motive, which involved about Nicole taking up her father's time.

"She said she hated Nicole, resented Nicole. To me that shows premeditation. If we had gone to trial, I think she would have been convicted of first-degree murder," said Stanley.

In the end, the parole board deciding to grant Villamayor parole. She could serve 13 years and 7 months of a sentence of 15 years to life. Proposition 57 passed in 2016 allows her to accrue good behavior credits which can reduce a life sentence.

The earliest Villamayor can be released is March 2020. The family has 120 days to appeal to the governor's office to overturn the decision, which they plan to do.

The District Attorney's office, which backed the family at the hearing, says they will likely write a letter urging the governor to overturn the parole decision.
A nurse who pleaded guilty in the brutal death of her boyfriend's baby has been granted parole.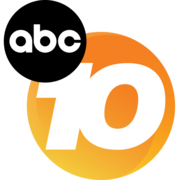 www.10news.com