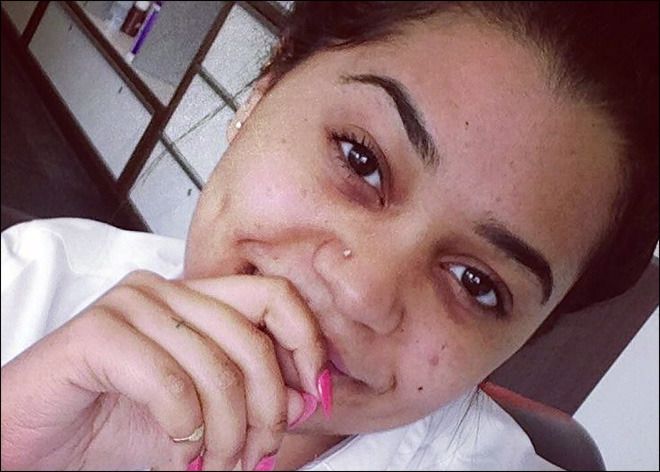 Bail has been set at $1 million for an Auburn, WA woman, Tatiana Miller, and her boyfriend, DeMarco Jackson, in the death of the woman's three-year-old daughter. The pair have been charged with 2nd degree homicide for the severe beating and torture that led to Miller's 3-year-old daughter's death. A 911 call led police and paramedics to an alley near her home where they discovered the girl's body. She had been dead for some time, as the body was cool to the touch and exhibited postmortem lividity, according to charging documents against the mother. Officers were original alerted to the situation when a man placed a 911 call stating that the girl had been vomiting, was dehydrated and felt hot. He gave dispatchers a Seattle address, but the call was traced to an Auburn cell phone. After the man hung up, dispatchers called the number back only to have a woman answer and indicate that help was not needed. The same cell phone was used to call 911 over seven hours later. The same male caller stated he was attempting to perform CPR on the girl.
When officers arrived on the scene and discovered the girl's body, they overheard her mother state that she had to discipline the girl for spitting food at her. Let the punishment fit the crime, obviously. DeMarco Jackson, the woman's boyfriend and father to her two-month-old daughter but not her dead three-year-old daughter, was identified as the caller, and both were brought in for questioning and subsequently arrested. Jackson stated to detectives that he saw Miller hit the girl with a belt, spank her, and finally yank her up by her arm and punch her repeatedly in the stomach. He also stated that he had observed Miller "discipline" her daughter in a similar fashion five times in the past two weeks. Unstated was his lack of a pair of balls or brains, but it doesn't take Detective Columbo to realize that any man that watches a woman behave in this manner while doing nothing to put a stop to it must possess neither balls nor brains.
Investigators found extensive bruising all over the girl's body, as well as several fractures in various stages of healing. According to charging documents, Miller and Jackson waited to call 911, choosing instead to clean up the crime scene and attempt to dispose of evidence.
The girl's two-month-old sister was checked out at a local hospital and has since been placed with Child Protective Services.
SOURCES:
http://www.seattletimes.com/seattle-news/crime/auburn-mother-boyfriend-held-in-3-year-olds-beating-death/
http://www.komonews.com/news/local/1-million-bail-for-mom-accused-of-beating-3-year-old-to-death-307060111.html