Level 57 Taco Wizard
Staff member
A homeless man in Florida went on a car vandalism spree Monday, smashing at least 20 vehicles before getting tired and falling asleep on a nearby bench. When questioned by authorities, he said it happened because President Donald Trump "owes me one trillion dollars."

The Okaloosa County Sheriff's Office in a press release identified the man as 30-year-old Justin James Wilson, and said he damaged at least 20 cars or more that were parked at the Holiday Inn Resort on Okaloosa Island.

The sheriff's office stated Wilson faces 14 counts of felony criminal mischief and six counts of misdemeanor criminal mischief for an estimated $30,000 in damages to at least 20 cars.

When deputies located Wilson nearby, he confessed to the officers and said, "Take me to jail. I did it because Donald Trump owes me one trillion dollars and these vehicles belong to the mafia."


The sheriff's office interviewed witnesses, who claimed they saw Wilson smash and damage cars by using rocks and belt buckles to beat the cars and smash windows.

Okaloosa Island is located on the northwestern part of the Florida panhandle, east of Pensacola and just north of Panama City.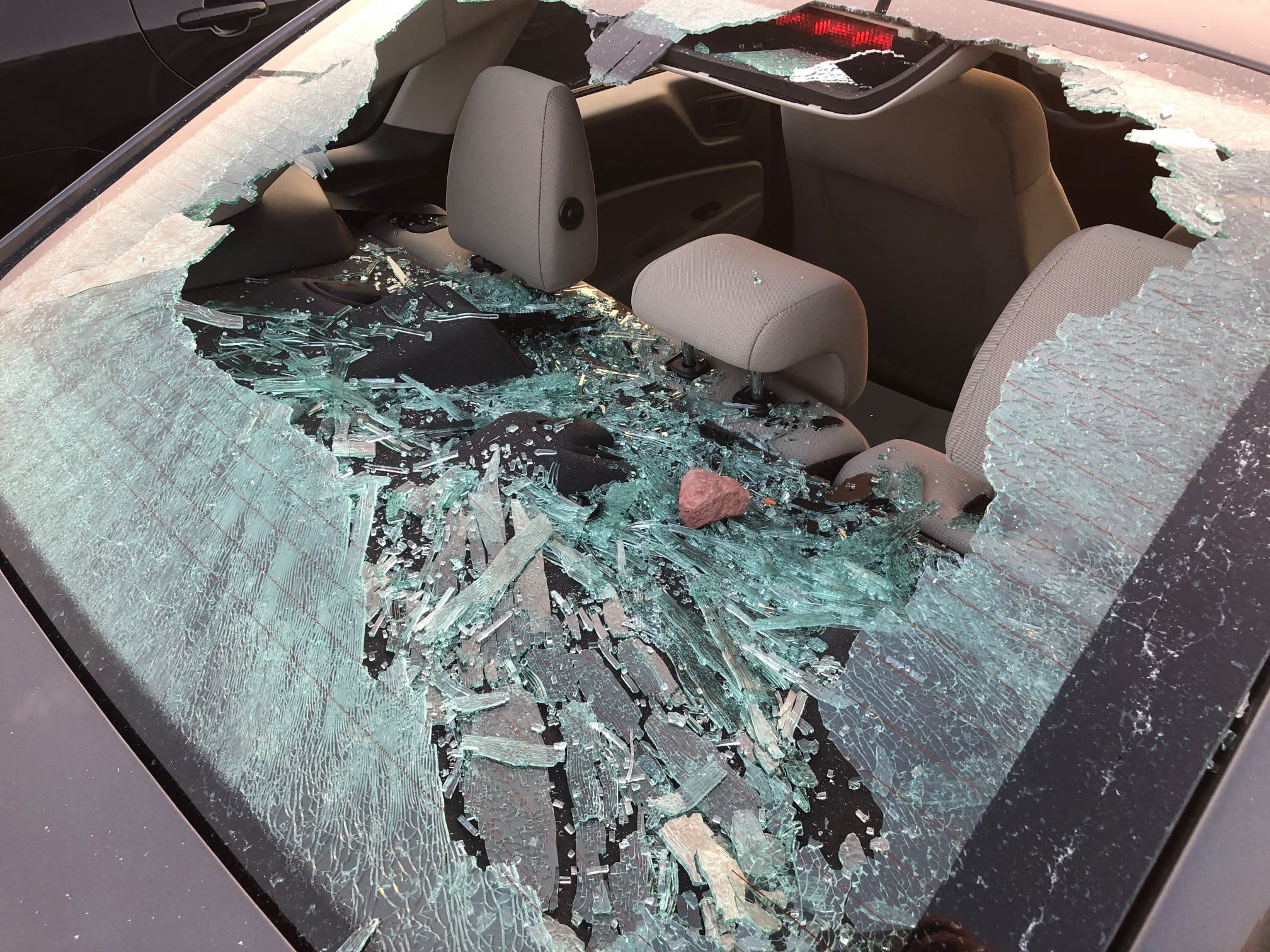 After busting windows with rocks and a belt buckle, he took a nap on a nearby bench, where he later made his claim to deputies.
www.newsweek.com