Veteran Member
Bold Member!
Azaria Therese "Zari" Johnson
18 months old
October 9, 2011 - April 15, 2013
Feb 13, 2015

Amanda Tillman called her 18-month-old daughter a "hero" while describing as a "coward" and monster the 25-year-old Zachary man who pleaded guilty Thursday to manslaughter in the toddler's 2013 beating death.

Willie Brent Stone, who was Tillman's boyfriend but not the child's biological father, was sentenced to 25 years in prison without benefit of probation in the killing of Azaria Johnson on April 15, 2013.

Prosecutor Darwin Miller said in court that Stone's attorney came forward with the plea deal for manslaughter and the family was willing to accept the offer. He said Tillman and the child's grandmother wanted to accept the plea and sentence instead of going to trial.

"I didn't want to relive what I went through in the beginning," Tillman said after court.

During the hearing, Tillman wept while her victim impact statement was read in court by Kristen Raby, a victim assistance coordinator with the East Baton Rouge Parish District Attorney's Office.

"Azaria was my strength, my reason for living and you stole her future, you stole our future together," Tillman stated in the two-page typed letter. "I want you to know that I hate you for what you've done. I can't even see myself forgiving you. I wish nothing but the worst for you."

Tillman acknowledged that her questions — how much did her daughter suffer, did she suffer at all, did she lay in her bed crying for her mother, how much did she scream and what was her last thought — will likely go unanswered.

Tillman said she regrets not seeing the signs of abuse earlier.

"After educating myself on child abuse, I now know in my heart you are the cause of all my daughter's pain and the trips to the hospital, you are the reason her hair started to fall out," she stated. "I beat myself up every day for allowing you into my home. I will forever blame myself."

Tillman said her daughter taught her the meaning of true love, and Stone "will never take that part of her from me."

"My daughter is a hero because even in death she has saved my life in so many ways," Tillman noted. "Through this all I've learned not to put anything past anyone and that monsters don't always wear a mask, instead they wear a shield of trust."

The child was pronounced dead at the apartment.

The Coroner's Office ruled following an autopsy that Azaria died due to blunt-force trauma to the head.

Prosecutor Miller said inside the courtroom Thursday that the child suffered massive trauma to the brain.

Stone eventually admitted under questioning that he hit the child while her mother was at work, sheriff's officials have said.

Miller said Stone admitted striking Azaria multiple times.

Stone chose not to make any statement to the judge.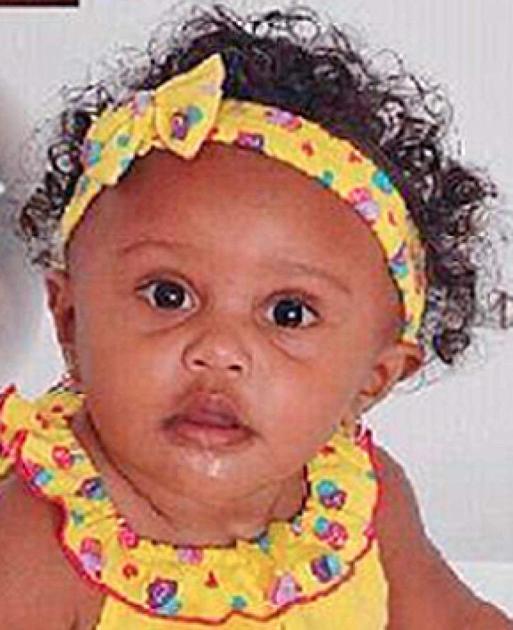 Amanda Tillman called her 18-month-old daughter a "hero" while describing as a "coward" and monster the 25-year-old Zachary man who pleaded guilty Thursday to manslaughter in the toddler's 2013 beating
www.theadvocate.com