An 11-year-old girl boasted of smoking cigarettes and drinking booze on the Strip, and she told men she was a prostitute, according to police.

Now the 40-year-old woman prosecutors allege brought the girl to Las Vegas is charged with sex trafficking and child abuse.

In a brief court appearance Friday morning, Gigi Mitchell clasped her hands at her waist and choked back tears as Las Vegas Justice of the Peace Harmony Letizia told Mitchell she faces a preliminary hearing next month on seven felony charges.

The girl, who admitted to drinking and smoking with Mitchell in casinos, has been taken in by child protective services.

Metropolitan Police Department officers working at The Cosmopolitan of Las Vegas in the early morning hours of March 2 spotted Mitchell and the girl approaching men in the casino, while the girl wore a "tight-fitting" white floral dress and black high heels, according to an arrest report.

When the two were initially questioned by police, they gave what officers believed were "rehearsed" answers, the report said.

The girl, identified in the arrest report as "victim 1," told police that she and Mitchell had driven to Las Vegas from Arizona around the time of the Super Bowl in early February and had stayed at various hotels along the Strip.

After Mitchell allowed police to review her phone, investigators found a photo of male genitals that she sent to the girl. She denied sending the photo.

On the girl's cellphone, police found various messages with men that appeared to be "prostitution related." In her purse, they found two condoms.

The report detailed various sexually explicit conversations the girl had with an unidentified man, with whom she apparently had engaged in sex acts.

In one, the man mentioned a desire to marry the girl.

"Tyna (thought you'd never ask) come on now I'm not marry type material," she replied.

He responded: "Why u say that LMFAO"

The girl wrote back: "Cuz ima prostitute LMAO"

The messages appeared to indicate that Mitchell was aware that the girl had sex with the man.

Continue reading at link
A 40-year-old woman prosecutors say took an 11-year-old girl to the Las Vegas Strip to work as a prostitute is charged with sex trafficking and child abuse.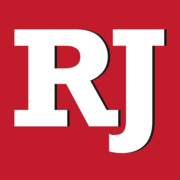 www.reviewjournal.com