Nun the worse for where
Bold Member!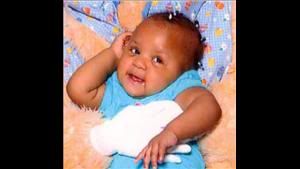 Jaylin Wright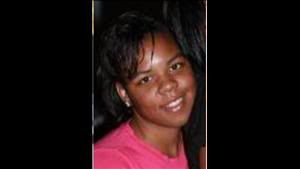 Wynetta Wright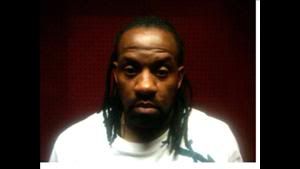 Richmond Phillips
A Metropolitan Police officer has been charged with murder after the bodies of a 20-year-old woman and her 1-year-old daughter were found Thursday night near Hillcrest Heights Community Center days after the woman's grandmother reported them missing.

Richmond D. Phillips, 39, who lives minutes from the community center, has been charged with first- and second-degree murder and one count of manslaughter in the deaths of Wynetta Shamonta Wright of District Heights and her daughter, Jaylin Wright, according to Lt. Col. Gary Cunningham, a spokesman for the Prince George's County Police Department, which is investigating the case, and Prince George's County District Court records.

Wynetta Wright's body was found at approximately 7 p.m. Thursday lying in Oxon Run Stream Valley Park, near the community center in the 2300 block of Oxon Run Drive, with "obvious trauma," and her daughter's body was found nearby inside a green Saturn parked in a lot on the corner of 23rd Parkway and Southern Avenue, Cunningham said.

He said investigators are still determining the cause of death for both victims, but the baby may have died from exposure to heat in the car.

Wynetta Wright was last seen Monday in Suitland, the day before she and Phillips were scheduled to appear in Prince George's County Circuit Court for a child-support hearing. Her grandmother reported her and the infant missing to Baltimore County police, Cunningham said.

At a news conference Friday afternoon at Prince George's police headquarters, officials declined to confirm the relationship between Wright and Phillips.

The same night the bodies were found, Phillips met with Prince George's County police detectives and gave a statement, although police declined to confirm whether the statement led them to the bodies.

Wynetta Wright, who lived in an apartment in the 3200 block of Walters Lane in District Heights, was last seen in the 3300 block of Curtis Drive in Suitland, about two miles from the community center and Phillips' home in the 2900 block of Oxon Park Street in Temple Hills.

[...]

In October 2009, Phillips was among several Metropolitan Police First District vice officers awarded for service to the Washington, D.C., community.

Phillips, who does not have an attorney listed with the Prince George's County District Court, is being held on a no-bond status. He is scheduled to appear in district court the morning of July 1.
http://www.gazette.net/stories/06032011/prinnew151829_32544.php
[...]

Phillips had been subpoenaed to appear at a Tuesday morning hearing to establish paternity at the Prince George's County courthouse, according to court records. Wynetta Wright alleged that Phillips fathered Jaylin Wright, who was born last June 6, the papers said.

A short time after police found Wright, they found her car, also in the park. Jaylin still was in her
car seat, and Cunningham suggested she may have died from heat exposure during the brutally hot week. The baby's body had no signs of trauma, he said.
http://www.washingtonpost.com/blogs/crime-scene/post/dc-officer-in-custody-after-woman-baby-found-dead-in-pr-georges/2011/06/03/AGpu6yHH_blog.html