Veteran Member
Bold Member!
Sean and Elizabeth Roark are accused of neglecting their six-year-old and their three-year-old.

Tulsa Police said the Oklahoma Department of Human Services went out to do a welfare check on the family and found the two children.

Court Documents say between March of 2016 and early December of 2018 Sean and Elizabeth Roark "failed to provide a safe environment and adequate food for the children.

Police said Sean and Elizabeth Roark severely neglected both their 6 year old and 3 year old daughters to the point their kidneys were shutting down they were so dehydrated.

Police arrested both Elizabeth Roark and Sean Roark. The District Attorney's Office charged them with Child neglect.

Police said the parents blamed the children, saying the kids refused to eat, drink or potty train.

Tonight we're told the kids are doing better.
Investigators stated in court records that the children were "still in diapers, unable to eat and chew solid foods, unable to communicate and lacked proper hygiene."

Medical records show that the children were both admitted to a local hospital in December 2018 and showed signs of low blood sugar and their bones were showing, records said.

Court records state that the children had not been seen by anyone in the Roark family since 2015 and the children were being fed baby food and drinking baby formula.

The parents both blamed the children for their current situation because they have "behavioral issues" and refused to eat and take care of themselves, the affidavit stated.
Two parents have been charged in Tulsa County after their children were found to be dangerously underweight and victims of neglect.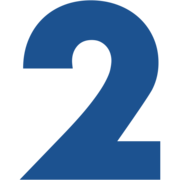 www.kjrh.com
Last edited: