Join Pulpit of Doom and Screamin Demon host Old Man Metal on the second episode of his solo podcast as he looks at the 2016 release of Founders KBS imperial stout and the top 5 current contenders for Metal Album of the Year for 2019: Ravenous Death (black/death), Warfist (black/thrash), Okkultist (death), Legion of the Damned (death/thrash) and Usurper (black/thrash). Includes an update on new gear, the upcoming Benchmade Nakamura episode, and video shoutouts to Founders Brewing Company and Hey!Beer.
Featured albums:
Ravenous Death - Chapters of an Evil Transition
Warfist - Grünberger
Okkultist - Reinventing Evil
Legion of the Damned - Slaves of the Shadow Realm
Usurper - Lords of the Permafrost
Links:
Lenovo Legion Y7000:
The Lenovo Legion Y7000 offers a great design, powerful performance and a supercolorful display, all for an affordable price.

www.laptopmag.com
2015 BJCP Style Guidelines:
2015 BJCP Style Guidelines, 20C. Imperial Stout:
OMM original review of 2016 Founders KBS: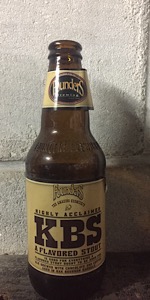 KBS (Kentucky Breakfast Stout) is a American Imperial Stout style beer brewed by Founders Brewing Company in Grand Rapids, MI. Score: 100 with 13,699 ratings and reviews. Last update: 10-14-2019.

www.beeradvocate.com
Metal-Rules interview with Tom G. Warrior
Only Heavy Metal music such as Power Metal, Thrash Metal, Death Metal, Black Metal, heavy metal news, MP3 files, recommended listening, CD reviews, metal interviews, Opinion Poll, Unsigned artists, chat / discussion forum
Theme music: Through The Electric Mist by AJ Nemesis
Used with permission.
Twitter: @nemesis_aj
https://twitter.com/nemesis_aj
I'm a 25 year old guitar player from northern California. "Nemesis Project" is basically my little solo project where I do covers as well as my own material....
www.youtube.com
Explosion by Iwiploppenisse
Used under Creative Commons Licence CC BY 3.0
This podcast was produced with the following open source software:
Graphic Image Manipulation Program
Audacity
OBS Studio
Video editing with Corel VideoStudio 2019
Gear List:
Lenovo Legion Y7000 Laptop (Intel® Core™ i7-8750H processor, NVIDIA® GeForce GTX 1060 graphics)
Blue Yeti USB microphone
Panasonic Lumix FZ-1000 camera (for main video)
Manfrotto 244 Variable Friction Magic Arm with Camera Bracket and Manfrotto 035RL Super Clamp (main camera mount)
https://www.amazon.com/gp/product/B0018LQVIA/dredem-20
Campark ACT74 Action Camera (beer-cam)
https://www.amazon.com/gp/product/B01NAQ4CPK/dredem-20
ARKON Heavy Duty Camera Clamp Mount (beer-cam mount)
https://www.amazon.com/gp/product/B00P8A56PQ/dredem-20
AKG K240 Studio headphones
https://www.amazon.com/AKG-K240STUDIO-Semi-Open-Studio-Headphones/dp/B0001ARCFA/dredem-20
This podcast was written and produced by Old Man Metal.
Follow me on Twitter: @OldManMetalOG
https://twitter.com/OldManMetalOG
http://oldmanmetal.com
Support my content:
https://PayPal.Me/OldManMetal
(c) 2019 Old Man Metal
\m/