It's mostly bullshit.
Bold Member!
A fisherman trying to reel in halibut instead pulled a strange, giant-eyed creature from the water.

www.foxnews.com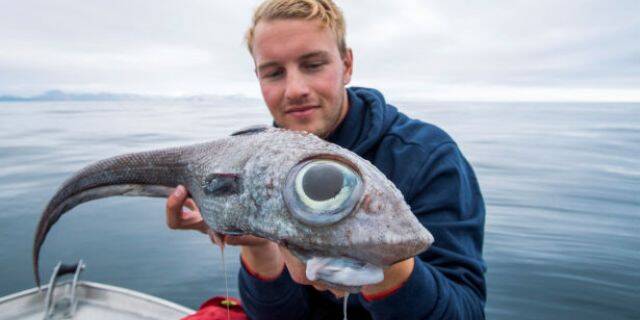 A fisherman was shocked when he reeled in a bizarre, alien-looking creature from the water. The strange animal had large bulbous eyes that made it look like something truly out of this world.

Oscar Lundahl nearly "jumped out of his fishing boat" when he pulled the strange creature into his boat,

The Sun

reported. Photos of the fish revealed its large eyes and comparatively small body.

Lundahl, a fishing guide for Nordic Sea Angling, was reportedly fishing for blue halibut off the coast of the island of Andoya in Norway when he made the catch. He was apparently fishing in 2,600 feet of water at the time.

[...]

The fish is apparently a ratfish, a relative of the shark that reportedly dates back 300 million years. They live in deep water and apparently very rarely caught.
Last edited: