Lawd knows we've posted about our fair share of stupid bitches on this site, but here's a lady that ranks pretty high amongst her peers.
Police say 40-year-old Amy Murray poisoned her husband with antifreeze last December, then placed his body on a bed before setting him on fire. After setting her hubby on fire, she took her 11-year-old son and her dogs to McDonald's.
She told police she found the house on fire when she returned, but investigators found her story suspicious from the beginning.
"It looked suspicious. The sheriff's office detectives came in with the fire marshal's office department and started investigating it and continued from there," Miller County Sheriff Louie Gregoire said. "Basically what held up is we were waiting for the autopsy report."
The motive? Police say it was because she was having an affair with a man at the Jefferson City Correctional Center as a nurse. The man was an inmate at the facility who is serving a life sentence for murdering an elderly lottery winner back in 2000.
According to court documents, police recorded conversations between Murray and the inmate in which she said she didn't want to be married to her husband anymore and later stated she could now marry him because said husband was now "out of the picture."
Murray was arrested and charged with first-degree murder and armed criminal action, and has been jailed in lieu of $750,000 bond.
Police charged a jail nurse in Missouri with murder after she allegedly poisoned her husband and tried to cover it up by setting their home on fire -- all in a bid to marry an inmate.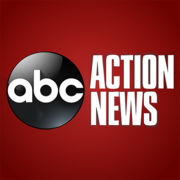 www.abcactionnews.com