ST. PETERSBURG — It started with chicken wings, a beer and a burglar.

It went downhill from there.

A St. Petersburg police officer was investigating a Nov. 6 break-in at The Chattaway restaurant, reviewing surveillance video that shows the burglar devouring a plate of chicken wings and enjoying a beer inside the kitchen. But then the officer stumbled across another incident from the night before.

The video shows a man riding his bike up to the restaurant at 358 22nd Ave S, pedaling around the parking lot for 10 minutes, then slipping in through the back gate. After wandering around for a bit, he opens the door to a shed for storing odds and ends, and removes them one by one.

Then the man gains access to a restaurant bathroom. And exits without his clothes.

He proceeds to sit naked at one of the restaurant's picnic tables and digs into a meal he brought with him — Maruchan Instant Lunch ramen. The video also shows him playing the bongos, also naked.

"He came in with pants on but he rode off on the bike without pants," Chattaway server Chad Pearson said. "I'm not sure if he took his pants with him but we didn't find them. We still don't know where his pants are."

He spray-painted a few chairs, the bongos and a pickle jar, but his handiwork was barely noticeable, manager Amanda Kitto said. Everything was put back so neatly, in fact, it was four hours before anyone noticed he had been there.

"We would not have known about the naked guy without the cop finding that video," Kitto said.

Police identified the man, who is homeless, but did not release his name publicly. Kitto declined to give his name and said the restaurant will not press charges because he caused no harm.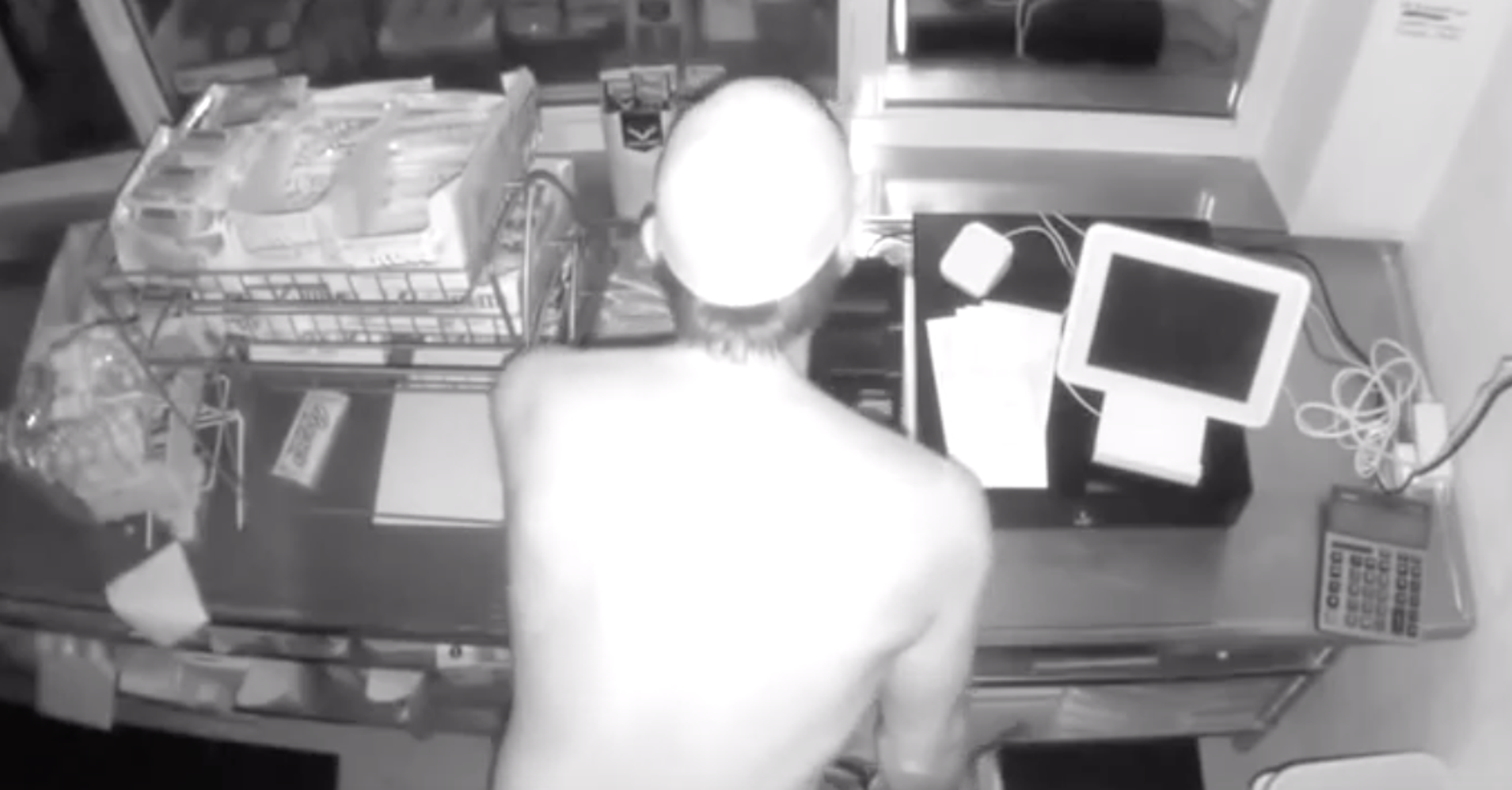 Surveillance video also shows the naked burglar taking a package of hot dogs.
www.huffpost.com
1, 2, 3,
www.tampabay.com