Veteran Member
Bold Member!
Attorneys said they think they will reach a plea deal for a Gary mother charged from a fire that left two of her children dead.

Kristen Gober, 34, was charged last year with two counts of neglect of a dependent resulting in death, neglect of a dependent and possession of marijuana.

The charges came after two of Gober's children, Khristopher Gober, 4, and Kailani Gober, 2, died March 25, 2018, in a fire in Gary. Gober's then-6-year-old son made it out of the fire, attorneys said.

Gober appeared Monday morning in Lake Superior Court for a hearing with her public defender, Thomas S. Mullins.

"Judge, I think we will have a resolution," Mullins told Judge Diane Boswell.

Mullins and deputy prosecuting attorney Michelle Jatkiewicz asked for a hearing in two weeks to see if they have a plea deal for Gober. Boswell set a hearing for April 22.

Gober became emotional after her hearing Monday, as she has at past hearings.

Gober said she had "left the children alone" sleeping in her apartment March 24 into March 25 while she did laundry and went to the maintenance employee's apartment for a couple of hours, which she said she had done "on multiple occasions," according to a probable cause affidavit.

While the mother was out of the apartment, her children "were playing with the stove" and put a blanket inside that "caught fire," according to the 6-year-old in the probable cause affidavit.

Gary Fire Department Chief of Operations Mark Jones previously said the fire, which began on the fourth floor and displaced 113 residents, appeared accidental with no foul play suspected.

An 8-year-old child jumped to safety from the fourth floor onto a blanket held by neighbors, officials said.

Khristopher and Kailani Gober suffered from smoke inhalation and burns, Jones said.

Gober said "she was in a state of shock" and "could not bear to watch the fire so she started walking away when someone picked her up" and took her to McDonald's, according to court documents.

"Ms. Gober said that everyone knew that the children were inside and said it was a lost cause to tell the firemen about the children at that point," the affidavit states.
Attorneys think they might have a plea deal for Kristen Gober, a Gary mother charged from a 2018 fire that killed two of her children.
www.chicagotribune.com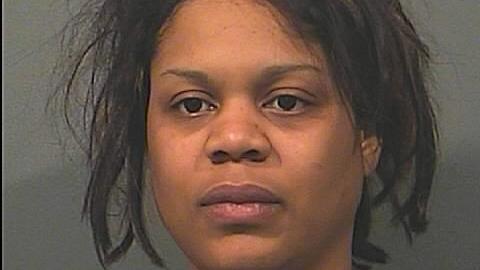 CROWN POINT — A mother was given two more weeks Monday to consider a possible plea agreement on neglect charges linked to the death of her two young sons in
www.nwitimes.com