I bet the mother thought she'd get some free in car babysitting while she played some slots. I hope authorities are side eyeing her dumb judgement.
I bet the kidnapper is mentally deficient. (Pickled brain.) Poor kidlet saddled with people like this! As for mom, a box of fish has more common sense.
A woman was arrested for stealing a vehicle with an infant inside, according to the Mendocino County Sheriff's Office. On Thursday around 5:25 p. m. , MCSO deputies were dispatched to a possible stolen vehicle and child abduction at the Coyote Valley Casino in Redwood Valley. When they got...
krcrtv.com
September 6 2019
[...]
When they got there, deputies contacted a woman who reported that someone took her vehicle with her 16-month-old infant inside it.

Officials say the woman had met the suspect, later identified as Wanda Cowan, the previous night, and had traveled from Lake County to the Coyote Valley Casino on Sept. 5 with her. When the woman walked into the casino, she told deputies Cowan left the area in her vehicle.

[...]
Deputies said they were in the process of getting an AMBER Alert issued, when a California Highway Patrol officer located the vehicle traveling on Highway 101 in Willits.

The vehicle was stopped by CHP, and the infant was located unrestrained in the back seat. The infant was not injured and was quickly reunited with her mother, officials reported.

According to the MCSO, Cowan was arrested for possession of stolen property, kidnapping and child endangerment. She was booked into the Mendocino County Jail on $250,000.00 bail.
Wanda "So Sadz" Cowan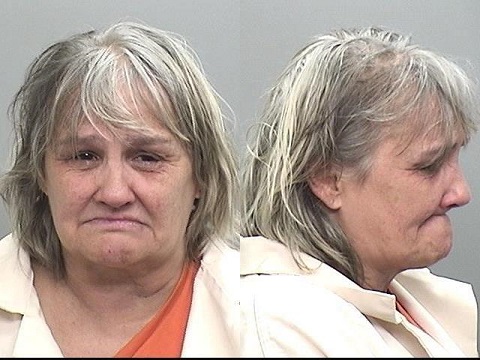 Last edited: