Veteran Member
Bold Member!
[....]

A Georgia woman reportedly barged into a McDonald's restaurant kitchen and fired a shot into the floor after complaining that her fries were cold. Police allege that the suspect intended an armed robbery.

According to

WTOC

, the manager at the McDonald's on August Drive in Garden City had gone back to get the woman some new fries when she followed behind with a gun.

The woman had left the McDonald's restaurant by the time Garden City Police arrived at around 2.50 p.m. on Monday afternoon. But they soon after stopped her car and arrested her.

Chatham County Jail's roster

shows Garden City Police detained a 27-year-old woman called Lillian Shantel Tarver at around 15:00 on Monday for several alleged driving offenses.

[....]

"Upon officers arriving on the scene they observed the suspect fleeing the scene in a black Nissan Altima," he said. "Officers then engaged in a vehicle pursuit since the vehicle refused to stop.

"The suspect surrendered in the area of Fitzgerald Street, Savannah, Georgia. The suspect Lillian Tarver was apprehended. It was revealed through an investigation that the incident at McDonald's was an armed robbery."

[....]
Image credit:
https://www.wbtv.com/2019/07/23/police-ga-woman-fires-gun-mcdonalds-after-receiving-cold-fries/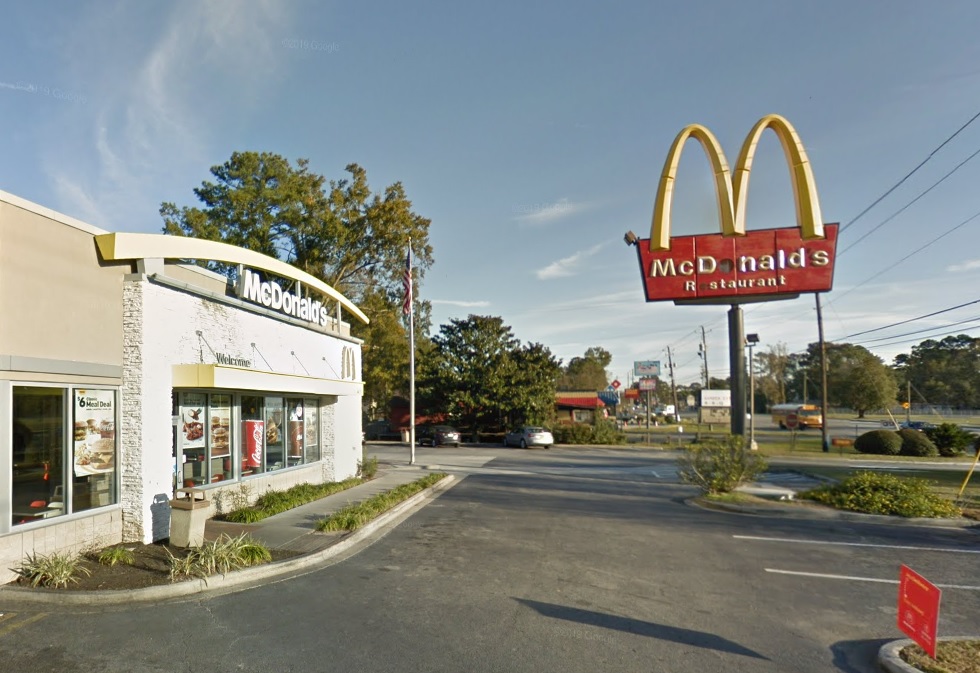 McDonald's customer in Georgia, apparently irritated by cold fries, goes armed into the restaurant kitchen and lets off her firearm.
www.newsweek.com