A serial killer in the making has been arrested, accused of brutally murdering a woman's dog.

Police say 21-year-old Jose Vega Meza stole the victim's dog as she was attempting to move out of his home.

The woman allegedly told police dog went missing while she was moving her belongings Saturday.

Later in the evening, Vega Meza was allegedly seen by a friend of the woman loading a box into his vehicle. The friend said it looked as though Vega Meza was trying not to be seen and she thought it seemed suspicious.

Because it seemed suspicious, the victim confronted him and asked what was in the box.

Vega Meza allegedly smirked, but didn't say anything. When the victim opened the box, her dog was allegedly inside and had been "mutilated" and was not alive.

The woman says she was so distraught that she didn't call police until several hours later, into Sunday morning.

Vega Meza allegedly told police he knew why he was being arrested and admitted to involvement.

When questioned, Vega Meza told police that he had also murdered a cat recently by trapping it and pouring extremely hot water on the cat before violently hitting it. While being held, Vega Meza also allegedly attacked a prisoner, unprovoked.
A Buckeye man has been arrested, accused of brutally murdering a woman's dog.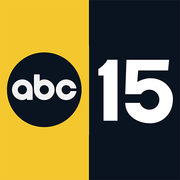 www.abc15.com
Vega Meza told police he wrapped the dog's neck with a string and then used a razor blade to sever the dog's head. He stated he killed the dog because the victim owed his mother rent. Meza admitted to killing and torturing other animals in the past.
In Buckeye, Arizona, a man was arrested on Sunday after police allege he beheaded his roommate's dog. According to Channel12News, a female roommate of Jose Vega Meza had been moving out of the home she shared with him on Saturday. The woman said her dog had accompanied her, but while moving...