I am trying not to pass judgment on the sageness of the decision to even hire this man (who oozes pedo creepster to me based on the mug alone), because it's clear from the article that this child's poor parents are already suffering immensely.
This is an older case, now in sentencing, but I couldn't find it here, and this fucker needs to be shown and reviled for what he is.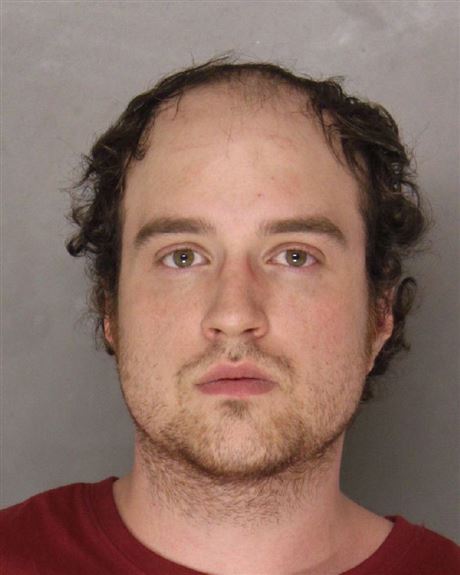 The father's jaw clenched and his cheek twitched as he stared at defendant Dylan McKinney.
McKinney sat in a courtroom at the counsel table, surrounded by deputies from the Allegheny County sheriff's office.
He was there Wednesday to plead guilty to rape of a child and corruption of minors.

As part of a negotiated plea agreement, McKinney, 27, of Shaler, will serve eight to 16 years in prison to be followed by 15 years' probation. He must also register for the rest of his life as a sex offender.

Police said that McKinney, who was hired by the boy's family through sitter city.com to watch him, raped him several times. He'd been employed by the family for about six months. The allegations were reported to Ross police in May 2018.

The child, who is 6 now, told investigators that there would be "peepee time first, then video games after," said Assistant District Attorney Greg Stein, and that McKinney told the boy that what they did should be kept secret.

But the boy told, and McKinney later admitted to police that he sexually assaulted the child, who he considered to be "a significant other."

After the plea, the boy's parents told Allegheny County Common Pleas Judge Mark V. Tranquilli the impact the crime has had on their family.

The child's mother described her son as sweet, loving, kind and smart, and an amazing helper and big brother.

"It just destroys me every time I think about what he went through over and over," his mom said. "I'm so proud of him for telling me."

But, she continued, she is now fearful for her son's future. He trusted McKinney, looked up to him and saw him as a friend.

"I am scared for every stage of his life going forward," she said. "I think he's going to be OK, and I pray for that, but I don't know."

Then her husband spoke.

When his son was born, the dad said, "I told myself I would never, ever let anything bad happen to him — that I would protect him.

"And I failed at this. He took this from me. It's something I can never get back — my little boy, my innocent little boy is no longer an innocent little boy."

The father told the court that no matter what, his family will get through this.

"My wife is sad all the time. I am sad all the time. I have dreams all the time," he continued, "how I failed.

"I will never forgive you. I will never forget. There will be a reckoning."
https://www.post-gazette.com/news/crime-courts/2019/05/08/dylan-mckinney-babysitter-child-sexual-assault-sittercity-com-allegheny-county-guilty-plea-Ross/stories/201905080116