Veteran Member
Bold Member!
Search function on this site was giving me no luck, and after politely asking in the shoutbox if anyone was aware if this story had already been posted to the site, it was made very clear by numerous members that there was zero interest whatsoever in this story. Anyways, no apologies if it's a dupe cuz the search function is trash, and despite the dumbshit lack of interest in interesting crime stories on this crime story forum, i decided to post it anyways.
Original news on this from weeks ago...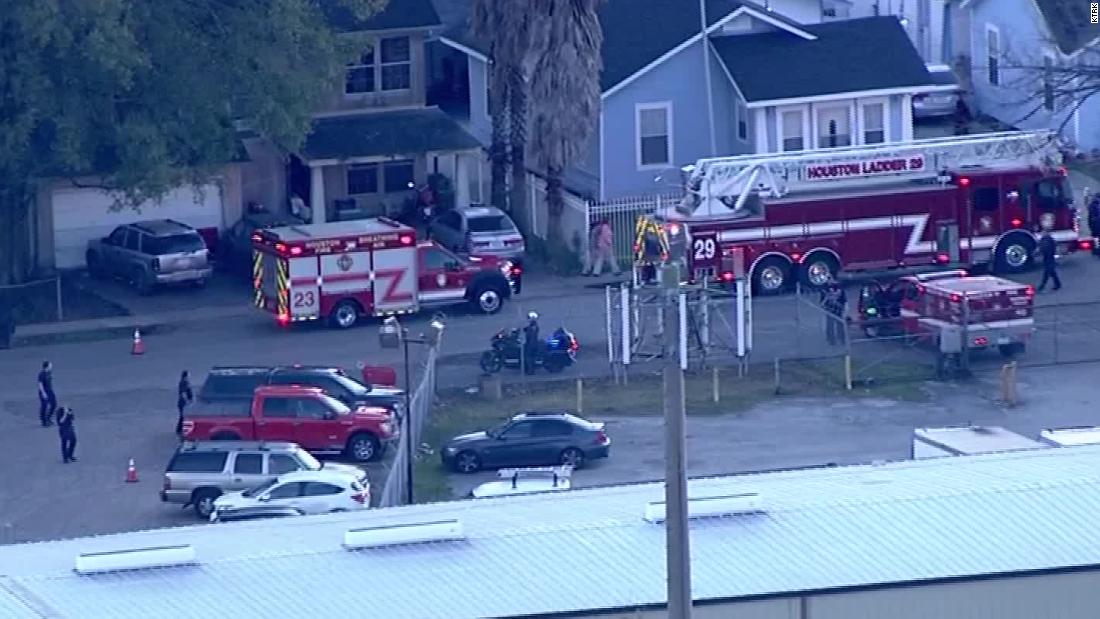 When a Houston police raid was over, two suspects were dead and five officers were injured, four of them suffering gunshot wounds. Police Chief Art Acevedo offered details on the shootout and how officers are recovering.

www.cnn.com
Houston police had previously bought black tar heroin at the home, Chief Art Acevedo said Tuesday. When a narcotics unit raided the house, officers swiftly came under fire, and a pit bull charged the first officer through the door, he said.
When Monday afternoon's raid was over, two suspects were dead and five officers were injured, four of them suffering gunshot wounds.

The chief became emotional as he recounted the longtime veteran passing a note to his police brethren explaining his actions. It said, "I had to get in there because I knew my guys were down," according to Acevedo.

After more gunfire, everyone in the house had been killed or wounded, and four officers went in to rescue their injured counterparts.
Investigators found no heroin on the premises, but they found marijuana and a white powder believed to be cocaine or the powerful prescription painkiller fentanyl, Acevedo said. They also seized three shotguns and two rifles, he said.

The 54-year-old who "heroically made the entry" was shot in the face and required surgery. He is recovering, but the facial trauma team will have to perform more operations. Police said he had been with the force for 32 years. He is in serious condition and is stable

The 54-year-old officer is no stranger to taking a bullet in the line of duty, the chief said. He was shot in 1992 and 1997.
"He's done something in life that God really watches over him," Acevedo said.
The chief described him as a big, strong teddy bear who is "tough as nails." The only thing larger than his physical stature, the chief said, is his courage.

Updated story about what a honorable, courageous, quality officer this 54 year old crook actually is...
Informants who have worked with the case agent deny having purchased heroin at the house located at 7815 Harding.
www.houstonpublicmedia.org


Houston Police Chief Art Acevedo said on Friday the case agent who led a January 28 deadly raid in which five officers were wounded and two people were killed may have lied about a confidential informant.

the Chronicle reported he is Officer Gerald Goines, based on a warrant affidavit which is part of the internal investigation.

According to the warrant, as reported by the Chronicle, Goines named two different informants in two different interviews from his hospital bed. The two informants told investigators they had worked for Goines on other cases, but had no knowledge of the January 28 raid.

Acevedo said the case agent will be relieved of duty when he gets out of the hospital and added he thinks the officer will face criminal charges. He said prior cases handled by Goines will be reviewed, and the entire narcotics unit will have their practices audited.
Rest easy though, there is SOME measure of the "blue shield" in effect protecting its own and the govt at least form the possibility of a lawsuit...
Acevedo insisted that HPD did have sufficient reason to investigate the house where the raid was conducted, pointing to a 911 call about heroin in the home and other suspected activity there.
Apparently some other officer, which the articles ive read dont talk about at all in any detail, has already been relieved of duty for involvement in this conspiracy.
Gotta wonder what the motive was, especially if they had enough reason for a bust anyways. Why lie to make it happen? Was this an overzealous officer who cant handle the job anymore, sick and tired of dealing with the beauocracy of it all and felt he needed to butter shit up to make a bust happen? Or has this been how this cop has operated for years, if not decades? How many other busts or arrests have been made on false allegations? OR is there something more unseemly going on and did this guy have some other reason for wanting to take this couple out?
Be interesting to see how this turns out. I think it says a lot that the authorities are saying hell likely be charged, even while he is still sitting in a hospital recovering from his wounds.