Veteran Member
Bold Member!
A Mart woman and man were arrested Tuesday after they were both accused of using a boot to beat the woman's 8-year-old son who had been removed from her legal custody, authorities said.

Da'Chya Nycole Bray, 27, and Norman Lee Johnson Jr., 35, were arrested Tuesday on felony charges of child injury and endangerment.

According to an arrest affidavit, the boy was removed from the Mart Independent School District at about 9:10 a.m. Tuesday for disciplinary reasons. When Bray returned him to the school at about 9:35 a.m, administrators noticed welts, bruises and a bloody nose on the boy, police reported.

Bray came to the school to sit with the boy while a CPS caseworker and police started an investigation, the affidavit states. The boy did not initially make any allegations against his mother but later told authorities Bray and Johnson took turns beating him with a boot before Bray returned him to school.

Cardenas said the boy detailed the abuse to authorities, saying Johnson repeatedly hit him with a boot on his arms, legs, back and head.

"There were visible boot impressions all over the victim's body," Cardenas said. "The victim expressed fear of returning home, and Mart officers went to (the) location to investigate and locate Johnson."

The boy told a CPS caseworker he had witnessed Bray and Johnson physically fighting and hurting each other in the past, the affidavit states. Officials found scarring and other injuries on his body, signifying the possibility of continuous abuse against the boy, police stated.


Cardenas said officers learned that Bray and Johnson took the boy from his aunt's house in Harker Heights. Bray was not allowed to have custody because of a pending CPS investigation about another child of both Bray and Johnson.

"Officers learned the biological father had a temporary order for conservatorship but it was not signed by judge," Cardenas said. "Regardless, Bray and Johnson ignored the order, took the victim from aunt's house in Harker Heights and enrolled child in Mart ISD."

The conservatorship order was signed in 2015 but was never finalized by a judge, police said. The boy was enrolled in Mart ISD shortly after Christmas, around the time he was removed from the aunt's house, Cardenas said.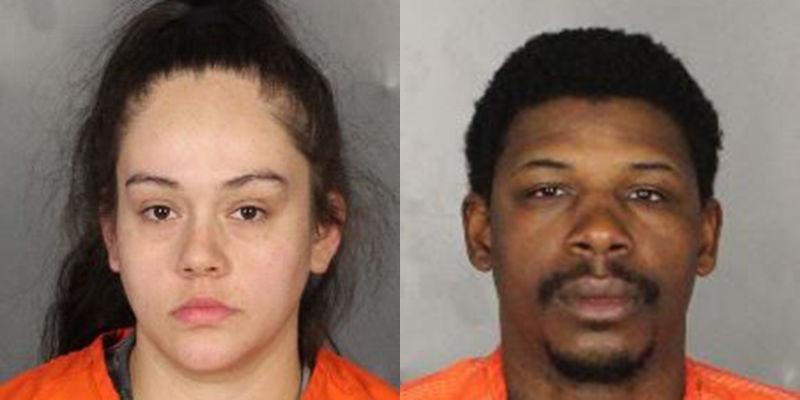 A Mart woman and man were arrested Tuesday after they were both accused of using a boot to beat the woman's 8-year-old son, who had been removed from her legal
www.wacotrib.com