Passengers aboard a P&O Britannia cruise ship purportedly used furniture and weapons after a brawl broke out on the last day of a week-long trip to Norway's fjords.

www.foxnews.com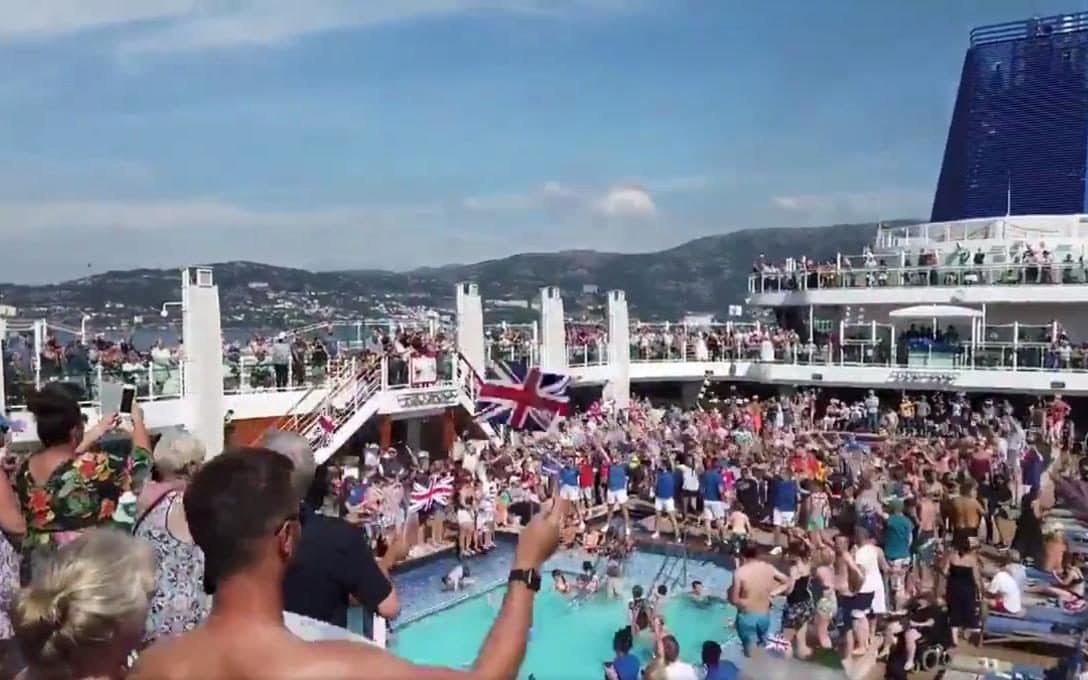 According to reports, a passenger dressed in clown attire sparked the massive brawl in a buffet area, which left six people - including three women and one staff member - with "significant bruising and cuts," police said.

The cruise ship was sailing from Bergen in Norway to Southampton, England.

Onlookers fled in fear during the violent affair, which occurred early Friday morning during a black-tie evening of heavy drinking and "patriotic" partying on deck.
Last edited: