Veteran Member
Bold Member!
Sheboygan Police are investigating an incident of potential child abuse or child neglect.

Sheboygan Police were called to Memorial Hospital where a nearly 3-year-old girl was being treated for unspecified injuries.

The circumstances surrounding the injuries have not been made public by police, but the incident may have started in the bathroom. The caregiver who brought the child to the hospital is under investigation.

Family of the girl say it appears the child nearly drowned.
SHEBOYGAN, Wis. (CBS 58) -- Sheboygan Police are investigating an incident of potential child abuse or child neglect. Around 5:45 p.m. Friday, Sheboygan Police were called to Memorial Hospital where a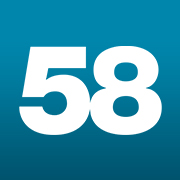 cbs58.com