A 23-year-old father has been arrested after a 3-year-old child died from being left unattended inside a hot car.

Smyrna Police officers were called to a home just before 5 p.m. Thursday.

Smyrna's Police Chief identified the child who died as Daylin Palmer. First responders found him unresponsive and tried to save him, but they were unsuccessful.

According to Smyrna Police officials, the child likely died from heat exposure. It is believed he was left in the car for two hours, police said.

According to Rutherford County Jail officials, 23-year-old Dylan Levesque was booked overnight on charges of aggravated child abuse and neglect in connection with the case. Smyrna's Police Chief said investigators began looking into the circumstances of how the child was left in the vehicle, which led to the arrest. His bond was set at $50,000.

In addition to these most recent charges, Levesque has a rather lengthy criminal history, having been convicted other charges in the past. These include possession of a schedule VI drug, resisting arrest, shooting a gun into a home and assault of a police officer.
A 3-year-old child died after being left unattended inside a hot car in Smyrna late Thursday.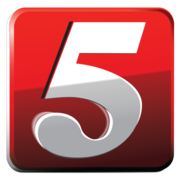 www.newschannel5.com