3-year-old A'lona "Halo" Williams was always laughing, always willing to play or watch her grandmother, Mikisha Vaughn, cook.

But early last year, Vaughn noticed something was wrong: she saw signs that her granddaughter was being abused.

"It just got worse and worse," Vaughn said.

In January 2018, Vaughn said, Halo showed up at her house wearing a splint. Vaughn said Halo's mother told her it was from a trampoline accident. But Vaughn didn't buy it. "The bruise was too bad, and her arm was swollen all the way up," Vaughn said.

And, she said, those were just the beginning of Halo's injuries: "Her eye, her back, her leg, a lot of random places."

Vaughn said she started calling Child Protective Services, but she kept getting an answering machine. She said she left messages: "Emergency. 911. You told me to call. I'm calling. Respond." But the agency didn't act fast enough, according to Vaughn

Halo died in June 2018—with Vaughn holding her close as she said goodbye.

In March, Vaughn said Halo was covered in scratches, bruises and what appeared to be belt marks. Vaughn said her daughter told her that a live-in boyfriend had given the girl "whoppings."

Then in June, Vaughn got a phone call from her daughter that she will never forget: Halo was in the emergency room. Vaughn raced to the hospital. She said her daughter wasn't there. "They were trying to save her.

Halo was fighting. But Vaughn ultimately made the decision to take Halo off life support. She stayed by her granddaughter's side until she drew her last breath.

"Then the nurses told me that was it and told me to hold her. I was able to hold her. I told her I'm sorry because I tried. I didn't know what else to do but I tried," Vaughn said.

Medical examiners ruled Halo's death a homicide, according to the Harris County Institute of Forensic Sciences.

The medical examiner's report found evidence of extreme sexual trauma.

The doctor also reported there was severe damage to Halo's intestines. Her stomach was full of blood. Halo's mother claimed it was from a car accident, but doctors said the injuries appeared to be from something far worse.

"I just didn't believe it. I just didn't believe it. She's just 3," Vaughn said.

Vaughn said the call from CPS never came.

CPS got involved in January 2018 when Halo went to the hospital with a broken arm, according to court documents obtained by KHOU 11 Investigates.

Three months later, Halo's mother and CPS agreed to have Halo and her two brothers placed with her boyfriend's parents, according to documents. They both have criminal records, including burglary and assault charges. That goes against one of CPS' policies. They also allowed Halo's mom—Vaughn's daughter—to see the kids unsupervised after she was told not to.

The Houston Police Department has confirmed the case has been assigned to its homicide division.

CPS currently has custody of Halo's brothers, but they have been living with Vaughn since March. She wants permanent custody.

"They deserve to be here, where they can be protected and loved," Vaughn said.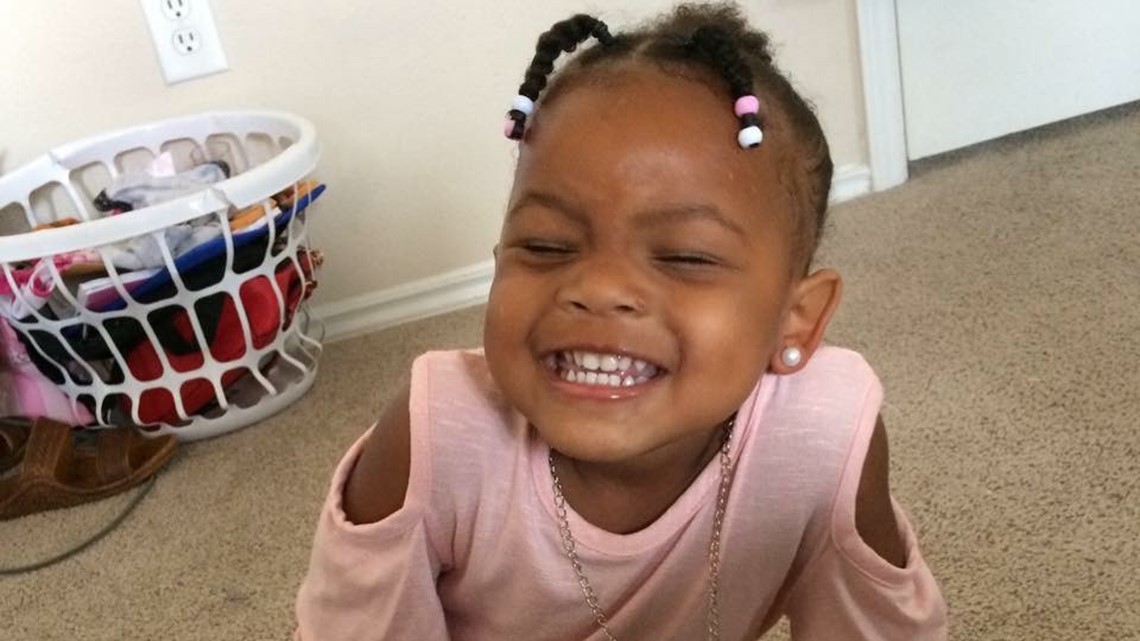 A'lona "Halo" Williams died in June 2018, months after her grandmother said she raised concerns of abuse to CPS.
www.khou.com